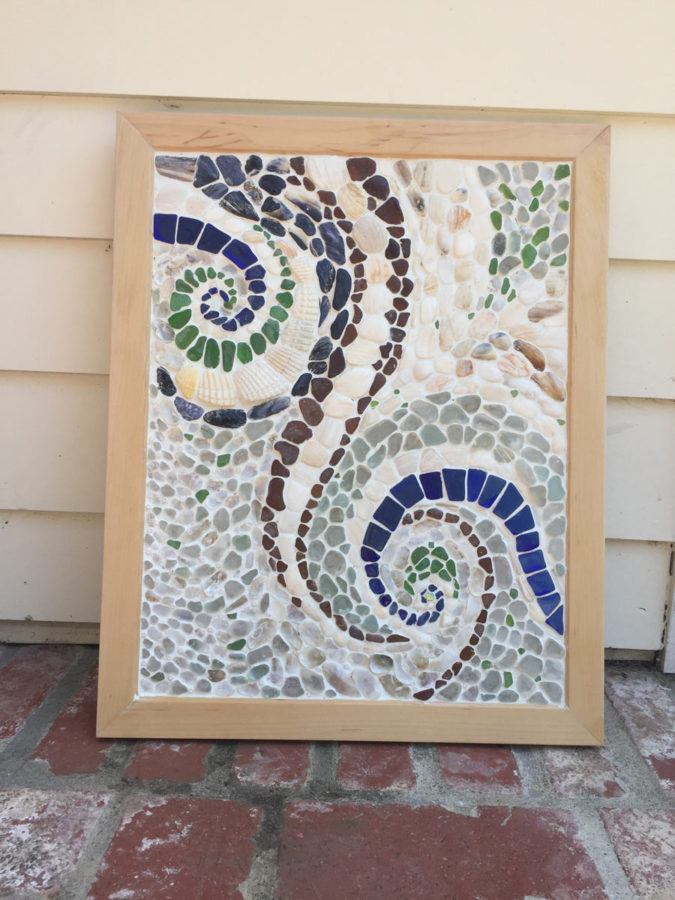 I spent a week in Petaluma house sitting and took advantage of the warm weather and space to make a seaglass and shell mosaic. I have made several mosaics now and am learning how to incorporate the natural materials. The challenge is to make a design that looks good with light coming from the front as well as the back. Because the seaglass is transparent.
I used quite a bit of the glass I found in England. It is really of the best quality, tumbled so smooth.
I am also using different types of wave-tumbled shell bits. I love to use those nature and ocean inspired materials. Most of the shells come from Rodeo beach in Marin county.